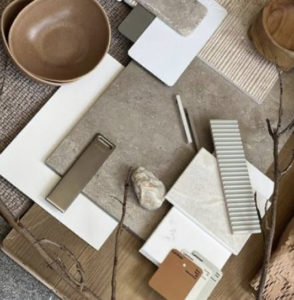 Understanding the Design Journey Phase
A house is not a home until it tells your story, inspiring happiness, comfort, and a sense of inclusion. When guests enter your home, they should be filled with joy and peace, knowing they have an open invitation into a piece of your world. Home is not easy to define, but you know when you are there. The design Journey can be through a new build, a remodel or just updating a current space.
Starting the Design Journey Phase
The key to superior design is to get to know the homeowner. To get a better understanding of you, we ask that our client questionnaire is completed. This starts the journey of your space and what you would like to get accomplished. When starting any project, you should have a budget in mind. Our goal is to deliver a space that you love and fits within your budget. This goal becomes challenging if you cannot provide the us with a budget. We will be honest with you and tell you if the budget is realistic once we get to the next phase.
During the discovery consultation, we will do an in-home visit. This allows us to determine the scope of the project as well as brainstorming design ideas and dreams for the space with you. During this step, we will
revisit the budget and determine if the scope fits within the budget. Once this phase is complete, it is time for us, the designers, to take our years of experience and start to put a plan in place.
The design planning meeting is essential to ensure a smooth design process. We will meet at our design studio to go over the plan, review materials, timelines, and budget. Our job as a designer is to see what you
cannot see, to push you a little or in some cases way outside of your comfort zone. That is where the magic happens. You reached out to us for a reason and our goal is to deliver the most spectacular space. During
this meeting, all expectations and details will be laid out, so there are no surprises once the project has begun.

Any project can have things happen that are out of anyone's control. When these happen, we will handle them and keep you as the homeowner informed if it impacts the design, timeline or budget.
The Patience and Trust Phase
Once you approve the design presentation, we are ready to start ordering and planning all the details. The waiting can be the most nerve-racking step of the execution, wondering how the project will turn out and
eagerly waiting to see what happens next. This is where you must simply TRUST THE PROCESS.

Let us do our dream job. We have years of experience and never take for granted the fact that you have trusted us with your home. We want to make your dreams for this space come true. The element of surprise
is a struggle for most. Letting go is never easy but you have seen the overall concept of the design and have agreed to materials and color concepts (aka the big stuff). It takes hours and days to create the perfect
space, which makes it impossible to show you every single item that will go in your space. If it is a large part of the design, you know about it.
Depending on the scope of work, the project can take a day, week or months to finish the space. If possible, as the project nears the finish line, we ask that you allow us to reveal the space to you once it is completed.
Reveal Day is what you dreamed about when this journey started.
2419 Manatee Ave. West, Bradenton, FL 34205

Hours
Monday: Closed
Tuesday: 10-4
Wednesday: 10-4
Thursday: 10-4
Friday: 10-4
Saturday: By appointment only
The Bungalow Design Co. / Ⓒ 2023 All Rights Reserved